From car crashes to conspiracies, a new documentary charts the chaotic career of the late soul heart-throb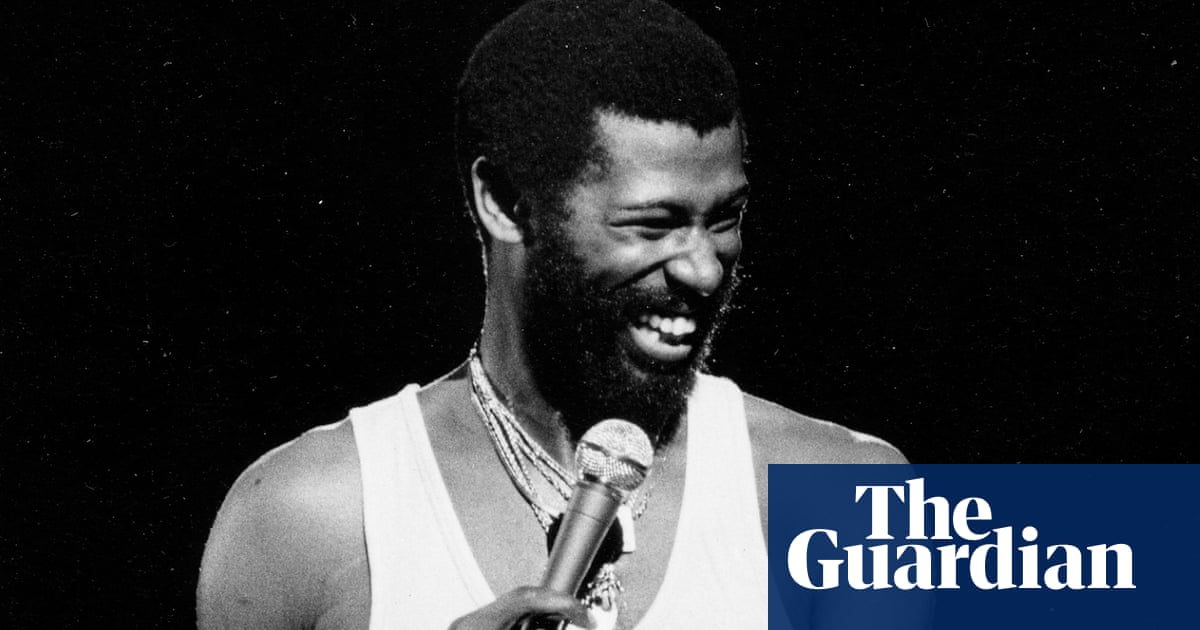 With Teddy, we realised it was all about sex, says his manager Shep Gordon at one point in new doc Teddy Pendergrass: If You Dont Know Me. Gordon didnt have to do a lot of market research to come that conclusion: Teddy Pendergrass oozed sex in his music, in his stage act, in his lifestyle. He was the Godfather of Sex. His music, especially at the peak of his solo career, was very much in the groove of smooth, seductive soul, powered by a husky, passionate-yet-effortless baritone. One guy said to me: Teddy Pendergrass was an early form of Viagra, says Olivia Lichtenstein, the documentarys director. And all the guys loved Teddy because hed get the women in the mood for them.
Pendergrass was sexy as well as sexual. He was a tall, handsome, stylish man, given to performing in a white vest and a layer of sweat. Think Barry White in the body of Idris Elba. By all accounts, women found him irresistible, and Pendergrass felt obliged to love as many of them back as he possibly could. They rushed the stage and threw their underwear at him when he performed. They disguised themselves as maids to get into his hotel room. Gordons big idea was to put on women-only concerts Spend the night with Teddy where women would be given chocolate teddy-bear lollies to suck as they swooned to slow jams such as Turn Off the Lights (sample lyrics: Turn off the lights and light a candle / Tonight Im in a romantic mood / Lets take a shower together / Ill wash your body and youll wash mine / Rub me down with some hot oils, baby, yeah / And Ill do the same thing to you).
I think the tone of his voice hit a certain centre in them, or something, suggests James Carter, who played drums in his band for seven years, and therefore had a ringside seat on the Pendergrass effect. He wasnt built like Arnold Schwarzenegger or nothing, he came out in that wife-beater T-shirt and they went crazy. We didnt understand it. I dont even think he understood it.
The legend of Teddy Pendergrass, who died of cancer in 2010, might be better known had it not been cruelly curtailed at both ends. His early career is obscured by the fact that he rose to fame in a band that did not carry his name: Harold Melvin & the Blue Notes. Everybody knows their biggest hits: Wake Up Everybody, If You Dont Know Me By Now, The Love I Lost, and Dont Leave Me This Way. But to this day, most people assume the guy who sang those tunes was Harold Melvin, but no: it was Pendergrass. Perhaps that also explains why so many of their songs were covered by other artists, most notably Thelma Houston, who refashioned Dont Leave Me This Way into a disco smash in 1976. That same year, fed up with not getting enough of the credit or the cash, Pendergrass quit the band.
As a solo artist, Pendergrass was often called the black Elvis. He had four platinum albums in a row, and all the trappings of success, including a huge, Graceland-like mansion, a fleet of luxury cars, a stable of horses, even his own jeans label. And he was just getting started. Then, in 1982, driving home one night, he crashed his green Rolls-Royce into a tree, breaking his neck. He would never walk again. He was 31 years old.
Conspiracy theories abound around Pendergrasss crash, which is partly a reflection of the lawlessness of the Philadelphia music industry at the time. Pendergrass described his upbringing as a typical ghetto story: born to a poor single mother, he barely knew his father, who was killed when Pendergrass was 12. He came of age as the city was finding its own soul sound a silkier alternative to rivals such as Motown, bridging the gap between funk and disco. Philly soul became a phenomenon, largely powered by songwriting-production duo Kenny Gamble and Leon Huff, who churned out hits not only for Melvin but also the OJays, the Three Degrees, Patti LaBelle, Billy Paul, Lou Rawls and more. Having started out as the Blue Notes drummer, Pendergrass was quickly promoted on the strength of his voice and became the scenes biggest star. You gotta give a voice like that some raw meat, as Gamble puts it. We really had to dig deep into our souls to come up with songs that he was gonna be able to execute.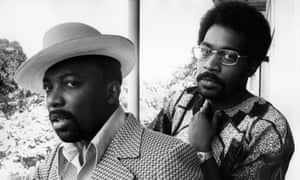 Read more: http://www.theguardian.com/us