The long read: The act of welcoming and feeding strangers can transcend borders. Priya Basil discovers the power of unconditional hospitality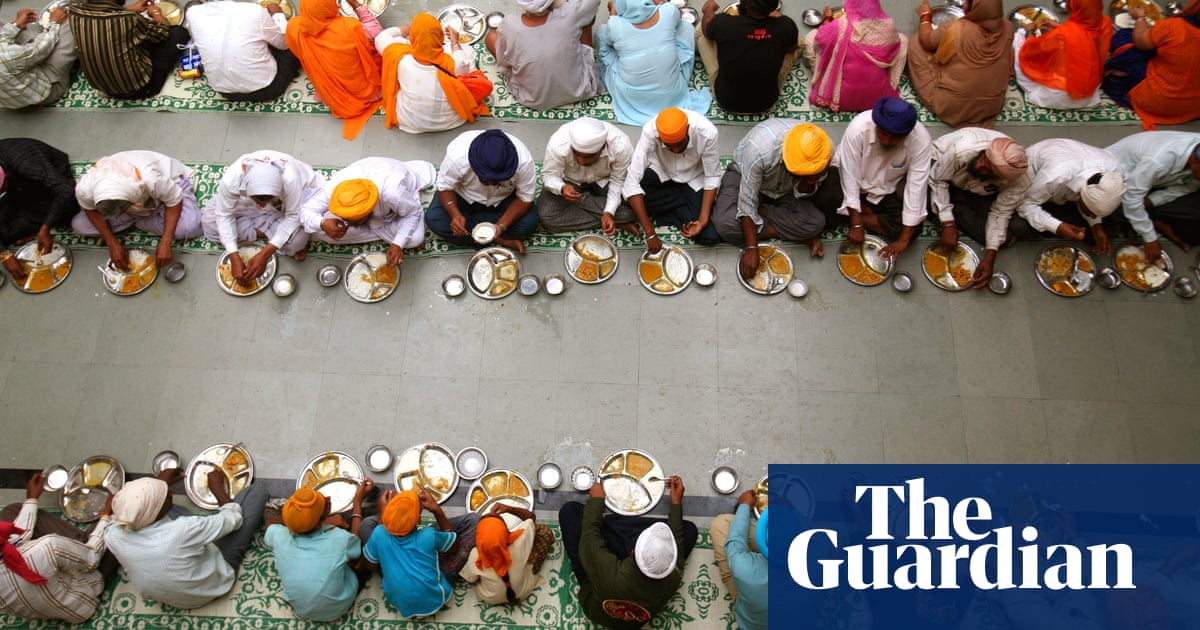 We begin as guests, every single one of us. Helpless little creatures whose every need must be attended to. Creatures who, for a long time, can give nothing or very little back, yet who in the usual run of things nevertheless insinuate ourselves deep into the lives of our carers and take up permanent residence in their hearts.
Our early dependence is indulged in the expectation that we, in turn, will become dependable. Maybe reaching adulthood really means learning to be more host than guest: to take care more than, or at least as much as, to be taken care of. Implicit in this outlook, it seems to me, is still an assumption that each person will, eventually, become a parent the ultimate role, at least in cultures where the nuclear family is considered the foundation of society. A role I decided to forego. A choice that left me questioning what my part can be in the life-play of hospitality.
Whether you have children or not, it is hard to avoid the general shift from guest to host, which is the hallmark of maturity. This switch is perhaps most challenging in relation to our parents, from whom we cannot help forever expecting certain protections and ministrations.
Nobody in the world welcomes us quite like our parents do. The reception, if we are lucky, is a simultaneous cosseting and taking for granted. An experience that is, at best, comforting and exasperating in equal measure, unique in its loaded history of give and take, its private parameters of permission and expectation.
The way we cook for and eat with others is one of the more tangible, quotidian ways of measuring generosity. The type and amount of food offered, how it is served and to whom these things define hospitality at the table, and beyond. Around the world, more people may be spending less time cooking in the UK, US and Germany, it is between five and six hours a week and eating. In my family, the ratio of food-time to life-time remains high, but of course, we consider such a distinction spurious, because, for us, food is one of the most intense ways of living. We visit supermarkets as others do art galleries. We cook as others run marathons.
Our family line of food fanatics may well stretch back over generations: the greed gene honed over eons, mutated to fixate on the gratifications of grub at the expense of everything else. However, it all begins with my maternal grandmother, an ardent eater, force-feeder and devout believer in the stomach as the only way to the heart. Almost everybody calls her Mumji, the motherly moniker perhaps partly an acknowledgement of her role as arch-feeder. She wields ingredients like weapons, and has made food the front line in a fight for first place in the affections of the family. At her hob or her table, hospitality often holds hands with hostility. Both are birthed from the word ghosti, their ancient Indo-European root, which meant host, guest and stranger the trio of roles through which we shift all our lives. It is so apt that this inescapable flux was once contained in a single word.
---
In English, to cook something up means to prepare food, but also to invent stories or schemes, to concoct something out of fantasy. When I first started writing, I also baked a lot, mostly on days when the writing wasnt going well. It soothed me, alongside the slow and intangible creation of a novel, to cook up something that was quickly ready and edible. A cake can bring simple, instant self-gratification and appreciation from others, whereas writing for all its rewards is always accompanied by self-doubt. Moreover, the reactions of others, even when positive, are rarely enough for me. I am perpetually hungry for some extra validation, which nobody in the world can give. Only in the act of writing is that hunger satisfied, for I become, briefly, bigger than myself, capable of hosting the world and yet treating every single person in it as if they were my only guest. This feat feeds and sates my ravenous self, my need to be and to have everything.
Stories enact a form of mutual hospitality. What is story if not an enticement to stay? You are invited in, but right away you must reciprocate and host the story back, through concentration: whether you read or hear a narrative from a book or a person you need to listen to really understand. Granting complete attention is like giving a silent ovation. Story and listener open, unfold into and harbour each other.
A recipe is a story that cannot be plagiarised. Compare cookbooks and you will find recipes that are almost identical, distinguished by minor variations of quantity or slight deviations in procedure. Debts are gladly acknowledged, sometimes in the name Julias Apple Tart or in a sub-line Adapted from Yotam Ottolenghi.
Recipes represent one of the easiest, most generous forms of exchange between people and cultures, especially now, with food blogs abounding and once-exotic ingredients available at your local supermarket.
Recipes are the original open source, offering building blocks that may be adjusted across time, place and seasons to create infinite dishes. You only need to successfully make a recipe once to feel it is your own. Make it three more times and suddenly it is tradition.
No wonder different societies claim the same food as their definitive, national dish. In the Middle East, hummus may well be the most contested case in point. Fed up of the endless, inconclusive debates about the true origins of this popular chickpea dish, a group of Lebanese aficionados decided to settle the matter once and for all by setting the record for making the largest tub of hummus ever, in the hope that the feat would irrevocably associate hummus with Lebanon above all. The idea of consolidating their credentials by producing such an excess is fitting in the context of the famously profuse Arab hospitality, summed up in the half-joking warning to guests: you will need to fast for two days before and two days after eating in an Arab household.
Being asked how you made something is the ultimate compliment for most cooks. Recipes passed on this way come marinated in the memory of previous incarnations. Recipes can be both continuity and change. Stuck to, modified, lost, recovered recipes are records of individual or national defeats and conquests. In this sense, little is strictly authentic: everything is influenced by someone or somewhere else. This is true for food, and for culture as a whole. The quest for authenticity is often more of a crusade for authority, an attempt to exclude, single out and thus narrow things down the very opposite of hospitality.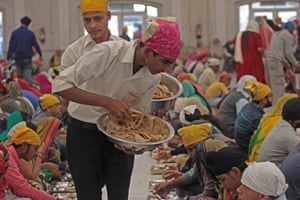 Read more: http://www.theguardian.com/us