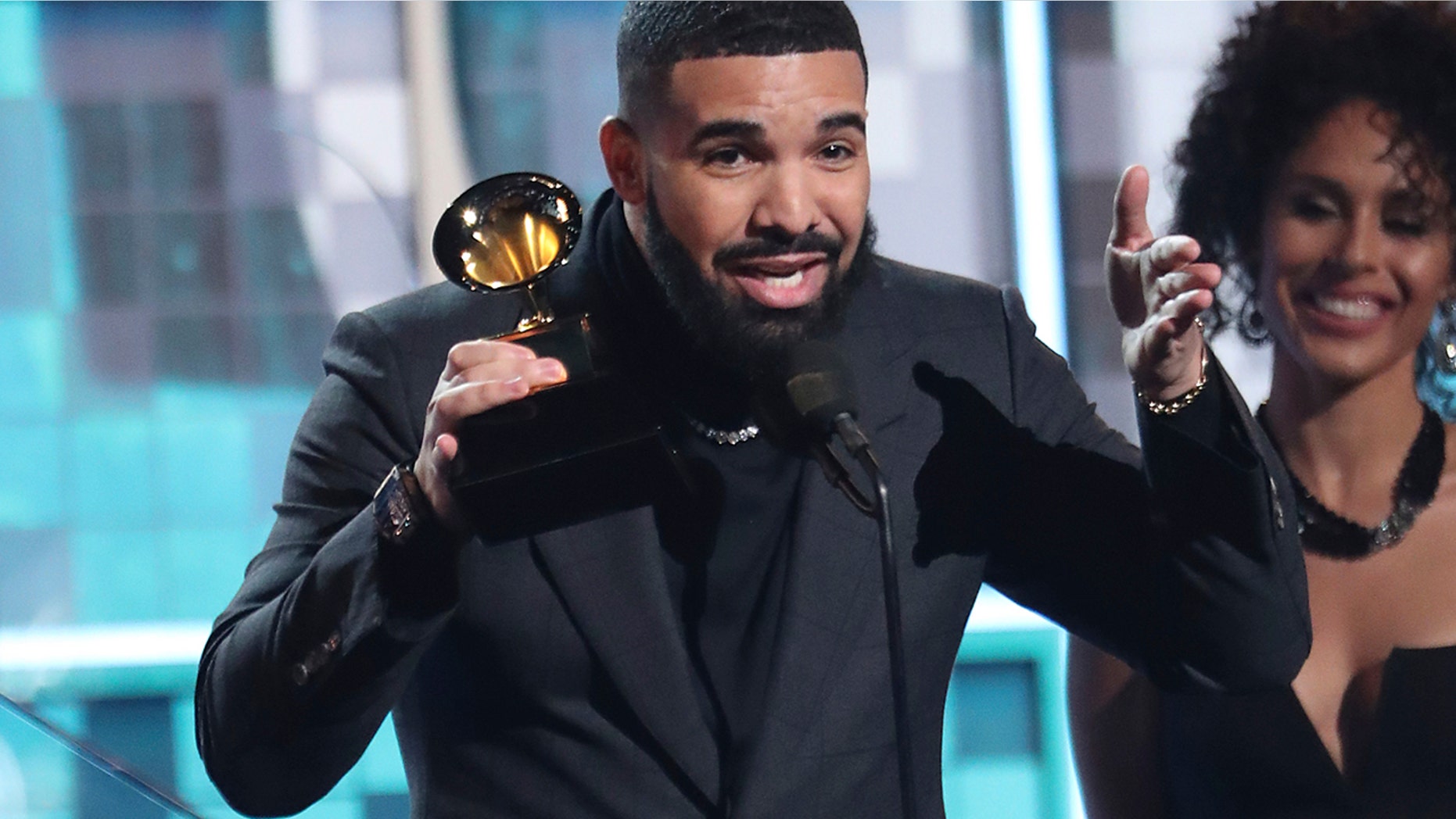 We may never know what Drake said during his acceptance speech after winning best rap song for "God's Plan."
In the middle of the rapper's speech, he was cut off as the cameras zoomed out and cut to a commercial break.
The timing was strange as Drake was telling the room of musicians that winning awards isn't necessary if you have real fans attending your concerts and singing your songs.
MILEY CYRUS RISKS WARDROBE MALFUNCTION MULTIPLE TIMES AT GRAMMYS
"You've already won if you have people who are singing your songs word for word, if you're a hero in your hometown. Look, if there are people who have regular jobs who are coming out in the rain and the snow, spending their hard-earned money to buy tickets to come to your shows, you don't need this right here. I promise you. You already won," he said at the Staples Center in Los Angeles.
Read more: http://www.foxnews.com/