Bridge-s, an immersive art piece scored by Knowles, takes place at the Getty Museum in Los Angeles on 16 and 17 November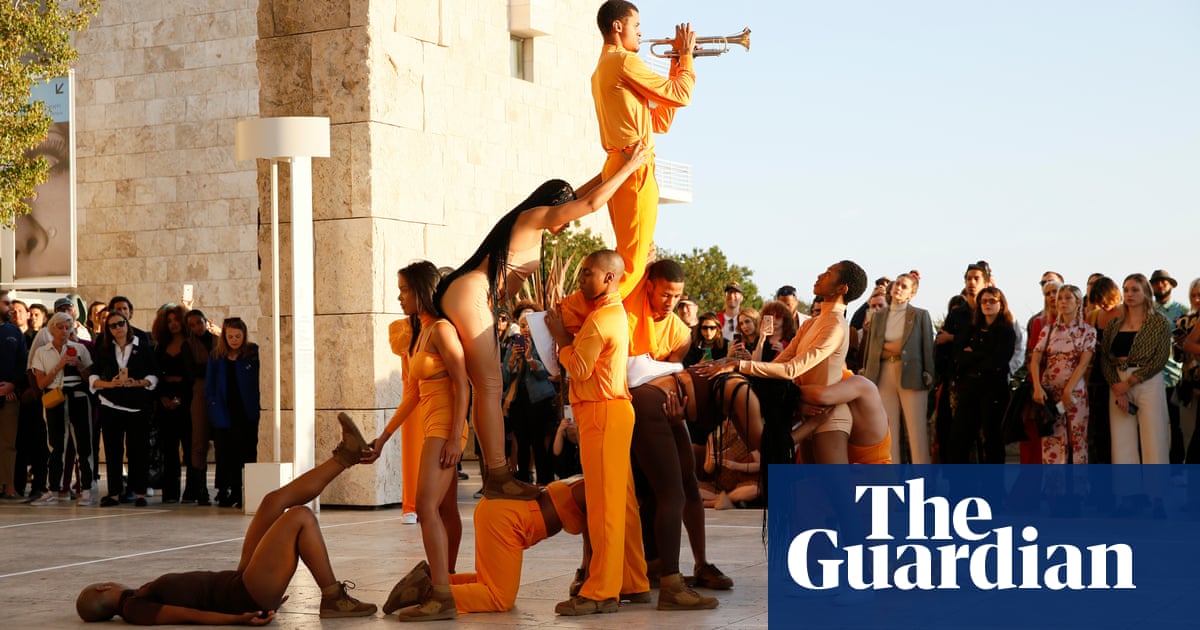 Dressed in silk orange fabrics, a duo of female singers croon airy, ethereal notes as a trombone and trumpet play. Dancers tenderly embrace and build complex human sculptures to showcase the power of black unity. Occasionally, dancers cut through the crowd and force viewers to move out of their way.
Welcome to Bridge-s, an immersive art piece scored by the R&B musician Solange Knowles, in which dancers and musicians perform across the Getty Museums open courtyard in Los Angeles.
Composing the music for this piece and directing it, alongside [choreographers] Gerard & Kelly, has been so fulfilling for me as I enter new planes as a composer and writer, Knowles said at the end of the performance. I just thank you guys for allowing me the space to evolve and experiment and express new frontiers.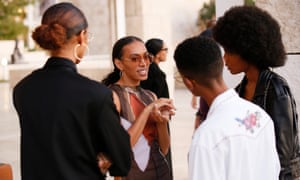 Read more: http://www.theguardian.com/us