Groups ongoing peaceful disruption in London is gaining it global attention and new members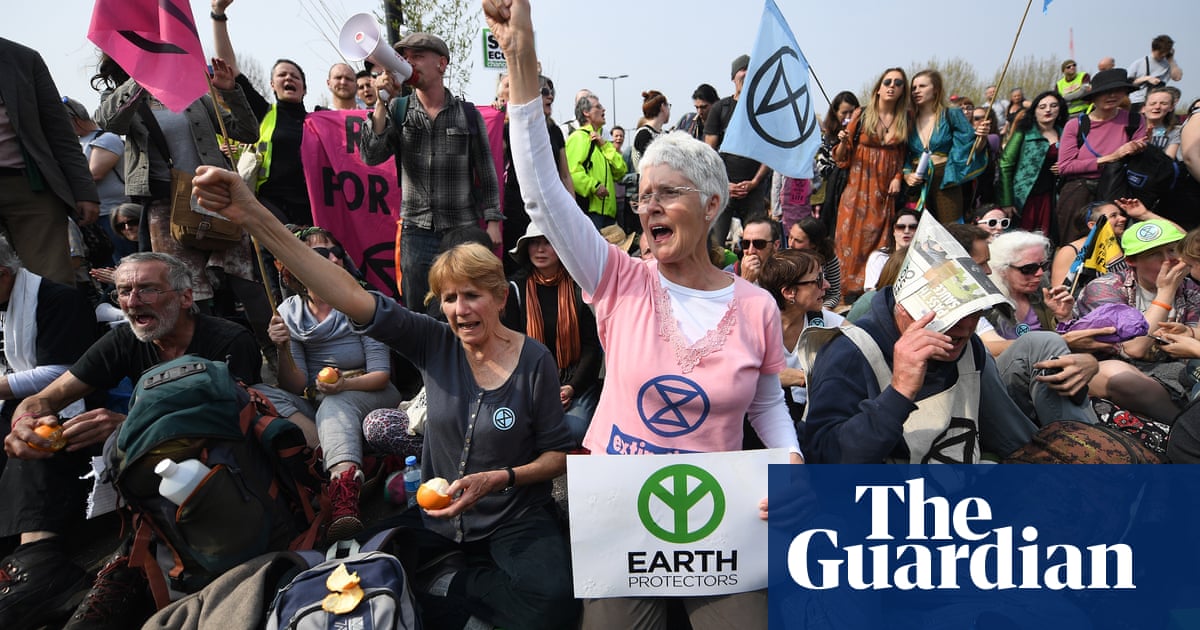 On Monday morning a strange sight appeared, edging its way through the buses, taxis and shoppers on Oxford Street in London.
A bright pink boat, named Berta Cceres after the murdered Honduran environmental activist, was being pulled carefully through the traffic, eventually coming to a halt in the middle of one of Londons busiest thoroughfares.
Bemused onlookers watched as activists secured Berta to the road, while others glued themselves to its garish hull. And with this act of flamboyant defiance, Extinction Rebellions climate protests had begun.
In the five days that followed, thousand of people, from pensioners to young parents with toddlers, scientists to city workers, teenagers to teachers, have occupied four landmarks in the capital, defying repeated police attempts to remove them and causing widespread disruption. Smaller disruptive events have taken place across the UK and in 33 other countries.
Read more: http://www.theguardian.com/us