From feminist anthems to painful songs of heartbreak, strident black politics to spiritual quests, Aretha Franklin became a pop-cultural titan and a symbol of American strength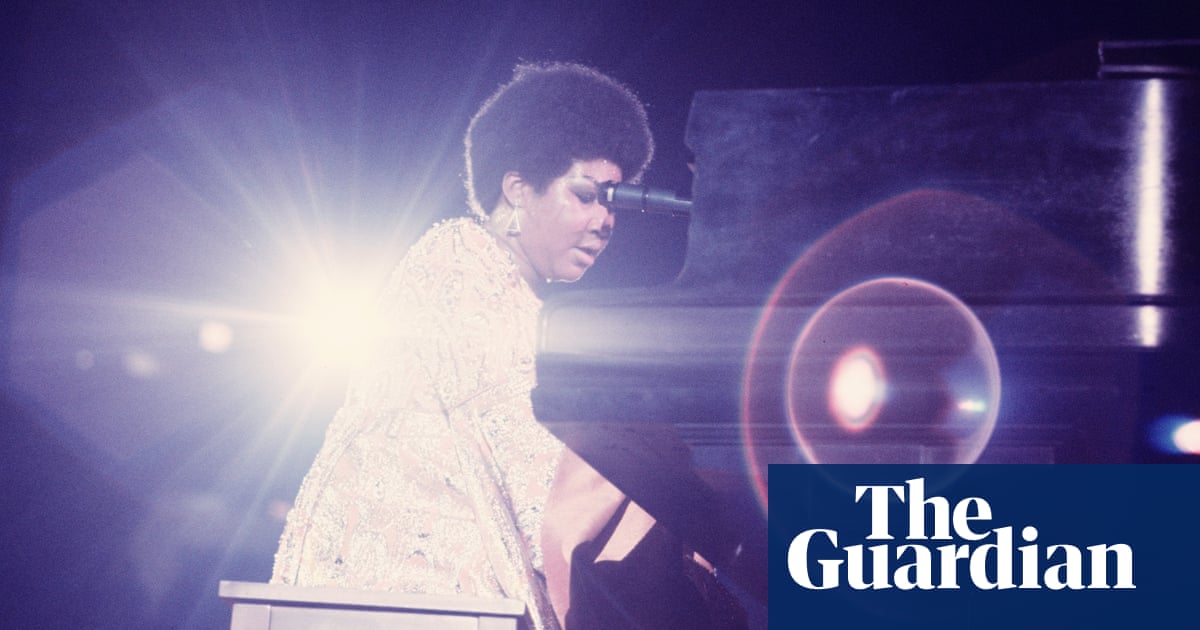 The Queen of Soul was an honorific thrust upon Aretha Franklin by the Chicago radio DJ Pervis Spann during her first flush of fame, but it ended up being a job for life. When, decades later, Mojo and Rolling Stone ran polls to find the greatest singer of all time, she topped both and nobody was either surprised or disappointed. You could have tallied the votes any time since 1967 and got the same result, because Aretha is the singer all others are measured against. When it comes to expressing yourself through song, there is no one who can touch her, Mary J Blige testified in her Rolling Stone tribute. She is the reason why women want to sing.
Some artists, such as James Brown, set out to start a musical revolution. Aretha became a revolution by incarnating powerful ideas and desires that were sloshing around seeking a vessel strong enough to contain them. If you go back and read what was said about her when she broke through you realise just how significant she was. In 1967, Jet magazine equated her impact with that of Black Panther H Rap Brown and the Detroit riots by calling it the summer of Retha Rap and Revolt. Comedian and activist Dick Gregory explained her importance as a civil rights figurehead by saying, Youd hear Aretha three or four times an hour. Youd only hear [Martin Luther] King on the news.Franklins publicist Bob Rolontz told biographer Mark Bego: Soul was Aretha. Aretha came, and Aretha conquered and made the soul trend happen because it sort united all the rest of the artists behind her. She hauled them along in a mighty wake.
None of these claims felt like exaggerations yet none of them came from the woman herself, who saw her role in humbler terms. I sing to the realist, she once said. People who accept it like it is.
In Detroit in the middle of the 1950s, Aretha was already a big deal. As the daughter of Reverend CL Franklin, a powerful local figure who befriended Martin Luther King, Dinah Washington, Sam Cooke and gospel great Mahalia Jackson, she had a stage every Sunday at the New Bethel Baptist Church and she commanded it while still in her early teens. Her sisters Erma and Carolyn sang too but everyone knew Aretha was the star-in-waiting. That one CLs girl thats the one to watch, Washington said.
Aretha recorded her first gospel album, Songs of Faith, in 1956, aged 14, but she also appreciated blues, jazz, Broadway and doo-wop and picked up tips from Cooke, another singer who ended up migrating from church to secular music. He did so many things with his voice so gentle one minute, so swinging the next, then electrifying, always doing something else, she remembered.
CL Franklin gave the transition his blessing but Aretha took a long time to get it right. John Hammond of Columbia Records, who signed the teenage Aretha in 1960 after hearing her on a songwriters demo cassette, later admitted that he misunderstood her genius. The nine albums of jazz, pop, R&B and show tunes that she recorded for Columbia werent as bad as theyre often made out to be but suggested an ongoing identity crisis a light being hidden under a series of bushels.
By the time she joined Atlantic at the end of 1966 she was ready to find her real voice. She was 24, with a husband, three children and a decade of performing and recording under her belt. In short, she had lived. Atlantics Jerry Wexler turned her career around with a simple idea: I took her to church, sat her down at the piano, and let her be herself. After their first session together at Alabamas Muscle Shoals in January 1967, recording the throat-grabbing I Never Loved a Man (the Way I Love You), the musicians were so astonished that they danced and sang and hugged each other with joy.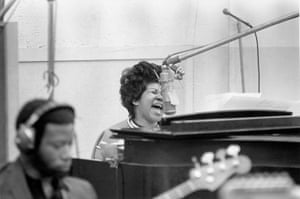 Read more: http://www.theguardian.com/us